Family holidays aboard an Interislander™ Cook Strait ferry
Looking for a relaxing holiday overseas this summer that starts the moment you walk out of your front door? Well, there aren't many ways to travel that beat hanging out together on an Interislander Cook Strait ferry - it's the perfect start to your family holiday!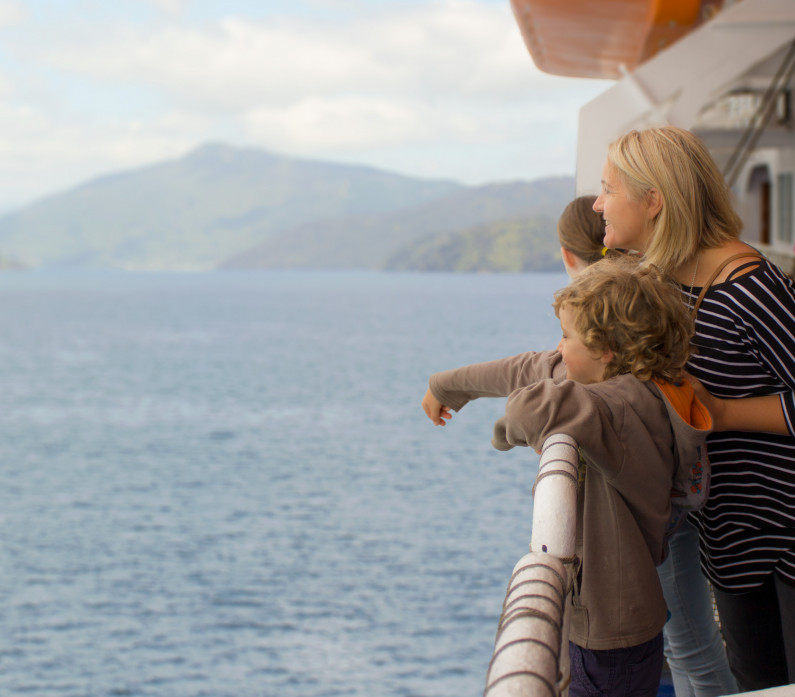 There's room aplenty aboard our Interislander Cook Strait ferries for you and your family to relax and enjoy a slice of fun together. With stacks of things to do, from spotting dolphins in the Marlborough Sounds to catching a movie and running around our play zones, your holiday begins the moment you step aboard. So here's a guide to all the activities you and your family can look forward to.
Family activities aboard Interislander ferries
There are more than enough activities and facilities to keep your family busy for the 92-kilometre journey Cook Strait crossing.
For a start, you can give watching Netflix the flick. Instead, grab a bag of popcorn and a bottle of pop and head to the flicks to enjoy a movie together! Yes, both Kaitaki and Aratere have onboard cinemas where you can take in a new release together (or let the older kids hang out together if you'd like a little break).
If you're travelling during the school holidays, then you'll probably catch one of our magical entertainers who perform throughout the journey. Our children's entertainers have been captivating kids for generations with magical performances - and many middle-aged Kiwis have fond memories of our master magicians! You can check our Interislander holiday entertainment schedule online now to find an entertaining sailing for your family.
There are also many spots on the Interislander where you can take some time out to simply chill and watch TV. Settle down with Disney in the family lounge, or head to the onboard bar to watch SKY Sports – whatever you feel like, it's ready and waiting on aboard Interislander.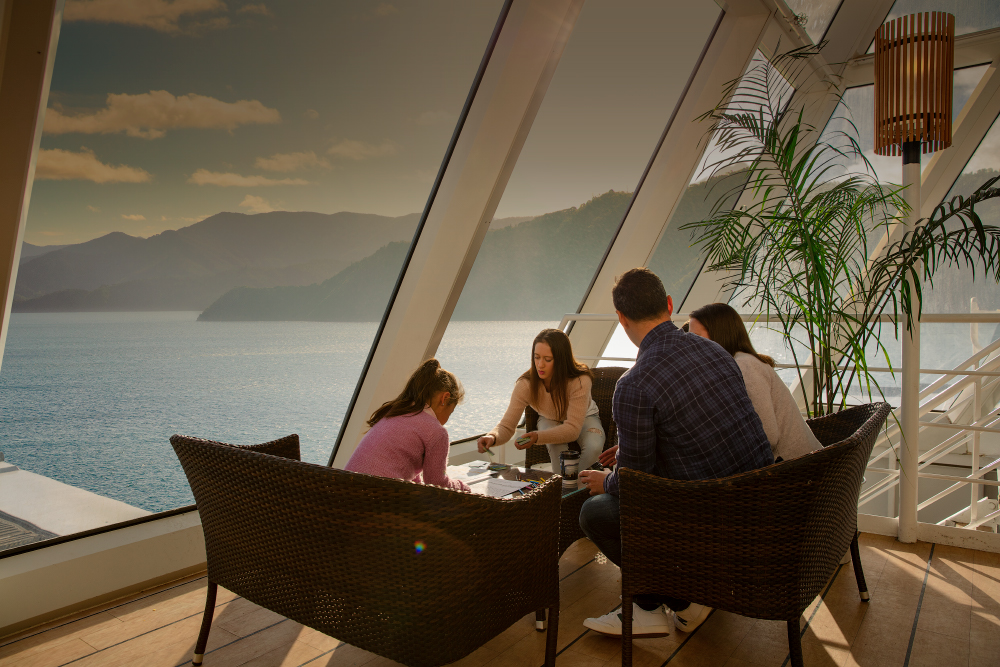 Spaces and activities for young children and babies on the ferry
Are you travelling with young children or babies? Check out our family zones and nurseries. Families travelling aboard our Kaitaki ferry can head to the Under 10's area and find something to entertain all young sailors. Babies can crawl free in the baby play space, while older children can let off some steam on the huge soft climbing frame. Meanwhile, parents and caregivers can enjoy a snack or drink from the café, conveniently located on a mezzanine level above the play area.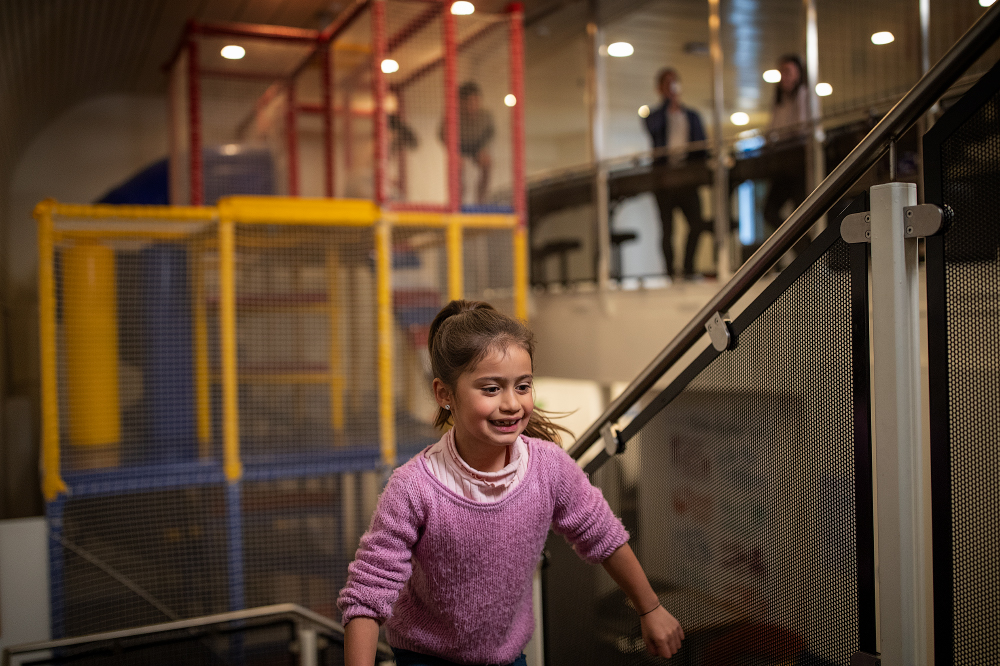 If your journey is on our Aratere ferry, you'll be able to set up camp in the Family Lounge, complete with a playground for small children and space for babies to roam.
While our Kaiarahi ferry doesn't feature children slides and climbing apparatus in the same way Kaitaki and Aratere do, it does have a Children's lounge with dedicated TV for playing Disney channel, a blackboard for drawing and playing hangman, and tables to play games on.
The journey across Cook Strait takes a little over three hours. So if you're travelling with a baby, chances are they'll need a nap, a feed, and a change of nappy. Each Interislander ferry has a nursery, where you'll find two cots, a washbasin and changing facilities.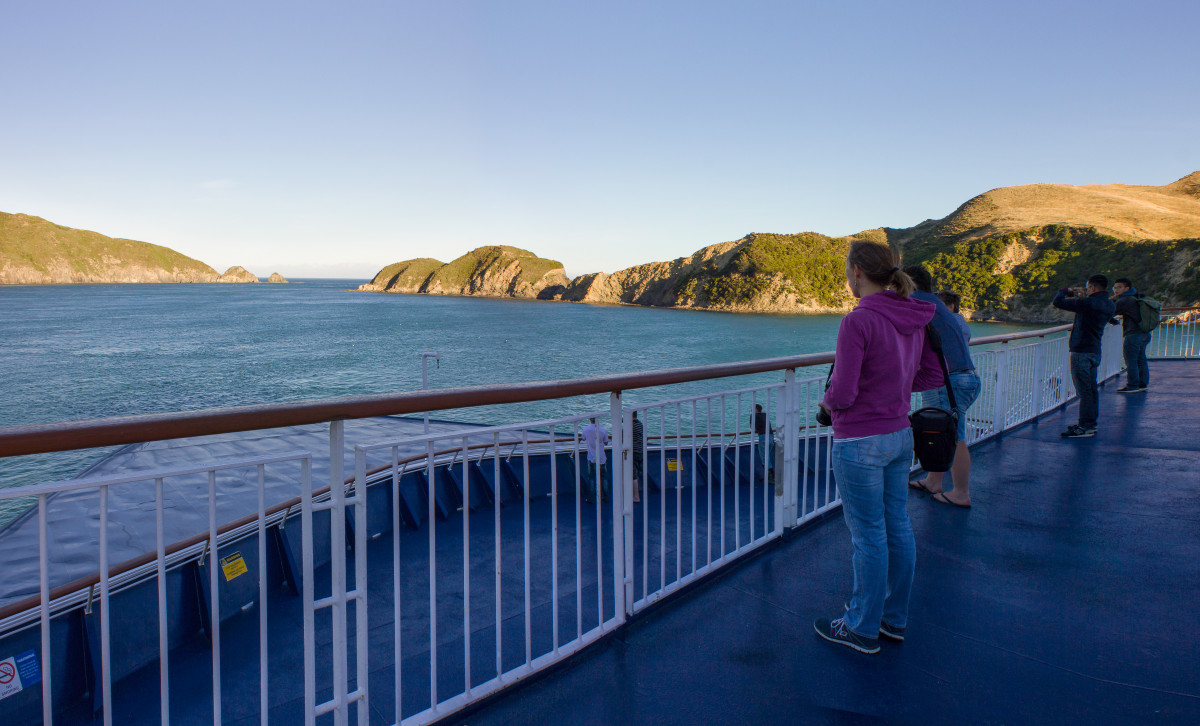 Viewing decks and what to look for with the family
No journey is complete without a wander outside to soak up the sights, sounds, and fresh sea air. The Marlborough Sounds and Cook Strait are home to many species of wildlife, including dolphins, penguins, seals, albatross and more. And there are not many better ways of seeing them than visiting our viewing decks.
There are multiple viewing areas on all three our Interislander Cook Strait ferries, including indoor ones for the chillier months.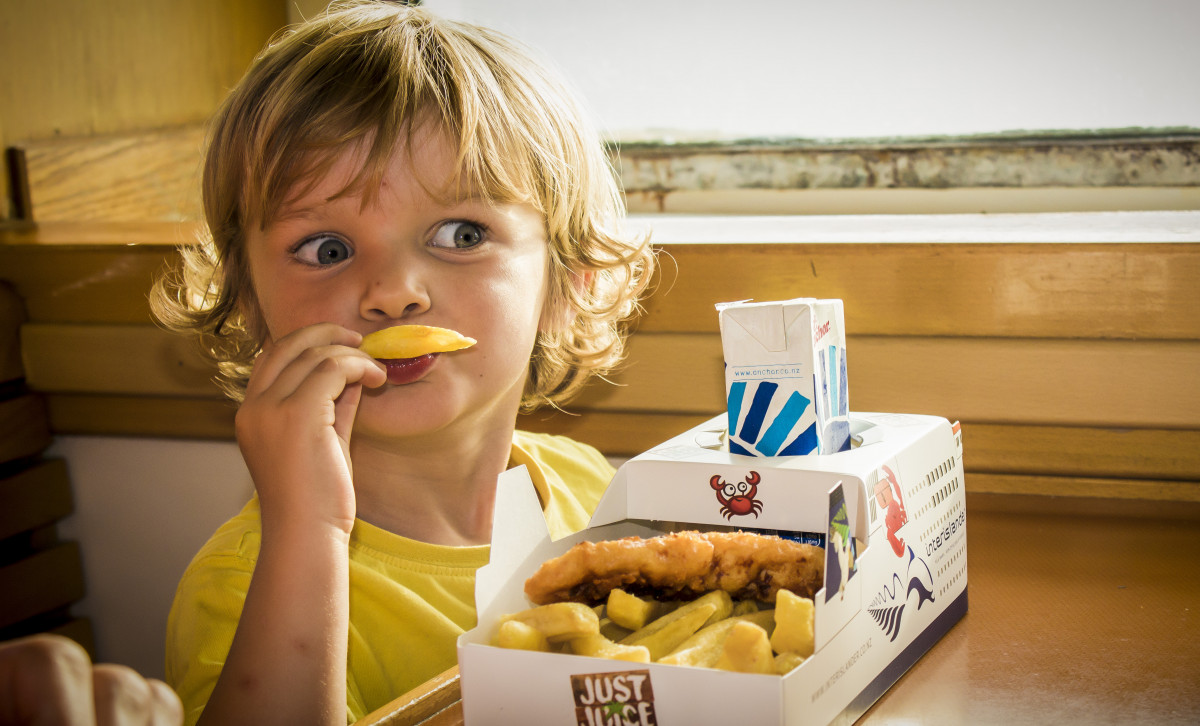 Fun food for the family
All these activities will certainly build up an appetite. Plus, with ferries departing at different times throughout the day, we know there will be tummies to fill over breakfast, lunch and dinner time. That's why all three Interislander ferries have fabulous onboard eateries, where you can find everything from full three-course meals, to a sneaky little something to tide you and the kids over.
For something small, head to Hector's Café. Located near the family zones on both the Kaitaki and Aratere, it's the place to go for tea, coffee and a light snack. It's got a great selection of salads, or if you feel like treating yourself, grab yourself a pie or a yummy piece of cake – we won't judge one bit.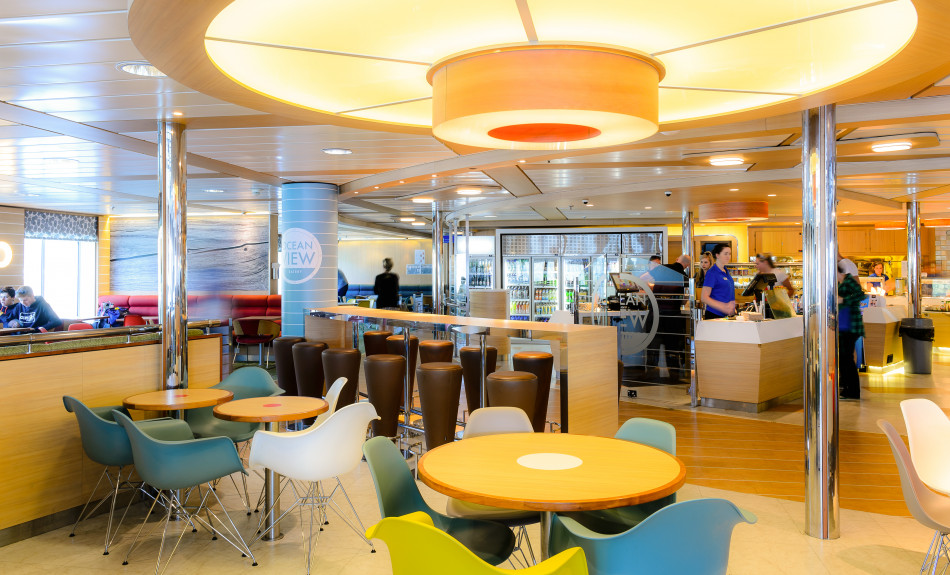 If you're looking for something a little more substantial, look no further than the Ocean View eatery, found on both the Kaiarahi and Kaitaki ferries. Its extensive menu has something for everyone, including a kid's meal that comes served in a fun ship-shaped box! Meanwhile, onboard Aratere you can fill up at the Food Court. With its seaside diner atmosphere and renowned kids' Fish and Chips meal, you'll have some seriously satisfied little ones.
And lastly, for a relaxing drink (or two – you're on holiday!), be sure to stop in at the bar for a delicious New Zealand wine or beer. The Local Heroes bar can be found on Deck 7 of Kaiarahi or Deck 8 of Kaitaki, while the Aratere Bar is located on Deck 4 of the Aratere ferry.
What should you bring?
If your family is bringing a car or van on the ferry, you'll need to leave your vehicle for the whole journey. So it's a good idea to pack some essentials in a daypack for your group, as you won't be able to return to the car again until the end of the journey. Here are some good items to remember to bring with you:
Warm clothing: The temperature can change quickly while crossing the Cook Strait, so bring warm, comfortable clothes, just in case.

Hats and sunscreen: The New Zealand sun can be very strong, so bring a hat and sunscreen to protect your skin while you sightsee on deck.

Sunglasses: It may be cloudy when you arrive on the ferry, but pack your sunglasses just in case you need them.

Charging cables: You'll find power outlets on board, so bring your charging cables to keep batteries topped up.

Medicines and seasickness remedies: If you need medication, please bring them with you in your day pack. Although we do sell seasickness tablets on board, it's worth researching which remedy will work best for you before we leave.

Books, games and activities: The journey across the Cook Strait is the perfect time to read a few chapters or play a hand of cards.

Snacks: While we have lots of tasty treats on board, you can bring your own snacks and drinks as well.
Bring your own activities for the journey
While there's plenty do on the Interislander, don't forget you can also bring your own activities. With a wide range of seating and tables available — particularly in our Family Lounges — why not spread out and play games to pass the time. If you've brought tablets or phones to use, be sure to bring your charger with you and keep the battery charged thanks to the onboard power outlets. Wi-Fi is available on all our ferries, though if you plan on watching films or TV shows on the ferry, it's worth pre-loading them before you come on board.
Book your family's ferry sailing
If you're planning a ferry trip between Wellington and Picton with your family, our Cook Strait Interislander ferry is so much more than a way to get from A to B. Check out our promotional offers to grab a Cook Strait ferry discount and to find out more about our money-saving family fares.
See you onboard!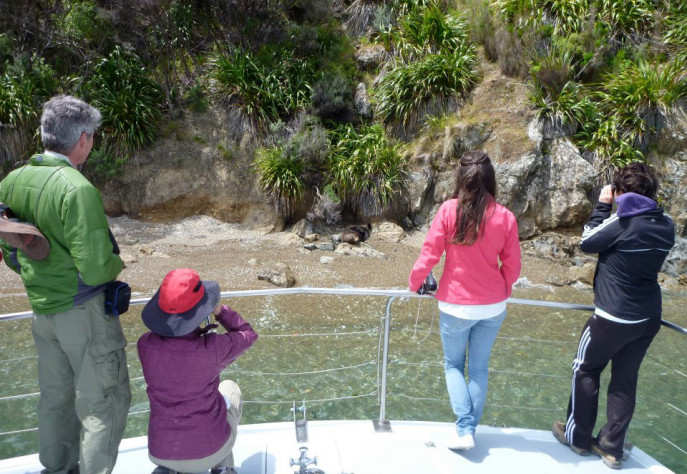 Take the family to Picton
Thinking about where to go for your next family trip? We've put together the top 8 things to do in Picton New Zealand for a great family weekend.
Find out more