You can't beat a weekend in Wellington
The most livable city in the world? Two years running. Cultural hub? Famous for it. Culinary watering hole? You've come to the right place. If you've haven't guessed already, we're talking about Wellington, New Zealand's coolest little capital.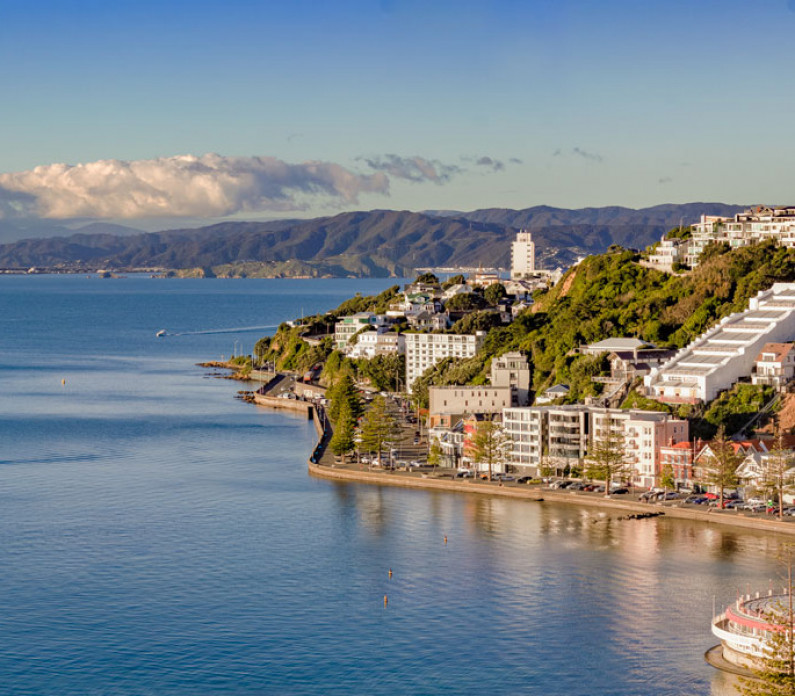 Whether you've never been, or are just itching to return, Wellington's a city that never fails to excite and surprise. So if you've been pondering the idea of a weekend getaway, but are yet to lock in a plan – good news, Wellington ticks every box. So with that being said, here's our picks for the best things to do in Wellington, the world's 'Coolest Little Capital'. You're welcome.
But first, Brunch
They say breakfast is the most important meal of the day – and it's safe to say Wellingtonians have well and truly adopted that mantra. With more brunch spots per capita than New York, your entire weekend could be spent on this activity alone. But that's your call. Here's our top three places.
Prefab Eatery
The brunch haven of the moment, Prefab is never not buzzing. With a menu that's fresh, seasonal, generous and always spot-on, you'll be well geared up to tackle whatever the day brings. The vibe also deserves a mention. With its wood aesthetic, floor to ceiling windows and abundance of natural light, it's a true urban oasis. Or if sitting around isn't your thing and you'd rather eat as you explore, stop by and nab something from the cabinet. Baked in house, their signature treats are just as sweet as the place itself.
Location: 14 Jessie St, Te Aro
Nikau Café
Right up there with Prefab is Nikau, a cafe that's been dishing up brunch since, well, the inception of brunch. The menu boasts plenty of variety, so whether you're in the mood for savory or sweet, you're guaranteed to find something that hits the spot. Once you've indulged in a meal (or three), wash it all down with one of their tasty beverages.
Location: Wellington City Art Gallery Civic Square 101 Wakefield St, Te Aro
Poquito Café and Bar
Perhaps the underdog of Wellington's brunch scene, but with plenty going for it, Poquito doubles as a café and bar – and runs from dusk to dawn. Slide into a booth, order some tapas to share (or not) and grab a coffee or cocktail for an extra kick. There's also live music playing more often than not.
Location: 11 Tory Street, Te Aro
Walk it off
Take in the view at Mount Victoria - Julian Apse
Mount Victoria
Wellington's a city of hills, so if you need to walk off brunch, Mount Victoria is the place to do just that. With panoramic views, lush native bush and tracks to suit different fitness levels, there's practically no excuse. Or if you'd rather set off on wheels, bike tracks take you to the same spectacular views, as does driving. Find out how to get to Mount Victoria.
Oriental Bay
If Wellington's ocean breeze is calling your name, Oriental Bay's boulevard is the place to be. With a string of cafes, ice cream carts, colourful homes and a golden beach to stroll along, you'd be forgiven for thinking you were in San Francisco. And being at the bottom of Mount Victoria, an ice cream post hike could be just the incentive you need.
Catch the winter rays
Cuba Street
For a change of scene, wander down the weird and wonderful Cuba Street. Known for its array of quirky stores and hidden gems, there's plenty to see and even more to sample. Of particular mention is Laneways, a single street dedicated to all things artisan, including New Zealand's first bean-to-bar chocolate factory – drop in for a tour or one of their heavenly hot chocolates. Here's how to find your way to Cuba Street.
Cuba street - Jess Silk
Free activities in Wellington
Habourside Market
Markets are all the rage in Wellington, but if there's one to check out, it's Habourside. Situated right on the waterfront, not far from the Wellington Ferry Terminal, Habourside runs every Sunday of every season. Whether you want to stock up on fresh farmer veggies, sample homemade peanut butter or devour an authentic kebab, there's plenty to enjoy. And if you're lucky enough to hit the market on a sunny day, it'll knock your socks off. Because, as the saying goes, "you can't beat Wellington on a good day".
Harbourside Market - Nicola Edmonds
Te Papa Museum
Te Papa museum is reason enough to head to Wellington. As one of the top museums in the world, over one million people each year come to explore and discover. And being right next door to Habourside market (not far from the Interislander terminal), it could be the next activity to tick off. Choose from one of their incredible exhibitions, storytelling displays, guided tours, or all of the above. Did we mention it's free entry?
Te Papa Museum
Cocktail Hour
If you'd like to celebrate, there's no better way to say "cheers to the weekend" than with a cocktail from one of Wellington's iconic bars. Library is one of those spots. Moody lighting, shelves of vintage books and comfy sofas give it a homely vibe. And that's just the setting. After you've tried one of their signature cocktails, paired with a mouthwatering dessert, you'll be no doubt signing up for another round.
For a little more sophistication, head to Hawthorn Lounge and enjoy something equally fantastic. With decades of mixology experience under their belts, you can look forward to the best of the best. That's not to say the place isn't welcoming though. Its popularity can be attributed to the warm, intimate ambience, jazz music and friendly staff.
After Dark
Zelandia Sanctuary
We've said you can't beat Wellington on a good day. And that's true. But the fun doesn't have to stop when the sun goes down. So if you're looking for some after dark adventure, sign up for one of the most exciting tourist attractions in New Zealand – a night tour at Zelandia Sanctuary. Being the world's first fully fenced urban ecosanctuary, that's over 500 acres (and just minutes from the city), you'll get up close and personal with some of New Zealand's rarest and most endangered nocturnal wildlife, all amongst some incredible native bush. Think glowworms, weta, tuatara and more. Tours run for just over two hours, rain or shine, so come ready. Sturdy footwear, warm layers and a rain jacket is recommended.
Need a ride? Catch the free shuttle to Zelandia.
The Craft Beer Mile
Of course, a trip to Wellington wouldn't be complete without chugging a few craft beers – being the Craft beer capital and all. But seeing as you've only got the weekend to explore, we'd recommend a crawl through Ghuznee street, also known as the 'craft beer mile'.
Make Husk Bar your first stop, the craft beer mile's newest addition. Tucked down an alleyway, with dim lighting and green shrubbery, you'll step into what has to be the perfect place for a Sunday session. Grab one of their on-tap beers, something from their delicious all-day-menu and get comfy.
Next up is Rogue and Vagabond, a bar that accommodates not only humans but dogs too. So if you like the sound of bean bags, pooches to pat, exceptional brews, a hearty menu and live music, get here. Even better if it's summer.
Last but not least is Whistling Sisters, a brewery that stands for nothing short of great – be it beer, food, music or entertainment. Family owned and operated, the Scotts have been shaking up the Wellington hospitality scene for over fifty years. And Whistling Sisters is their latest and greatest venture. Serving beers that are brewed on site and an array of flavoursome dishes from their award-winning chef, you'll leave feeling content, but wanting to come back tomorrow.
On board? See you in Wellington
Sold? Wellington's an obvious choice really. With so much to do, see and taste, you'll be tempted to stay longer, or to even make it one of your regular NZ getaways.
But what's the best way to get to and from? Boarding the Interislander Ferry means the good times can start before you hit the shores. Sailing from Picton to Wellington, along the picturesque cook strait, it's a chance to discover New Zealand by boat. Just check out the Interislander timetable, make an Interislander Ferry booking and we'll see you there. Bon voyage.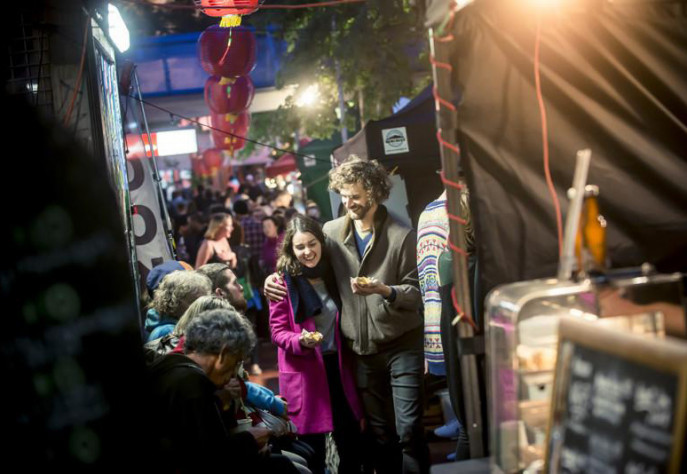 Taste Wellington
Wellington is the culinary capital of New Zealand. With more than 300 restaurants, cafes and bars dotted around this compact, vibrant and easy-to-get-anywhere city, the only trouble is deciding where to devour.
Find out more