Scenic Plus Class
Our Coastal Pacific Scenic Plus service is currently off the menu while we cook up a new dining experience, which we hope to be serving aboard the Coastal Pacific in 2023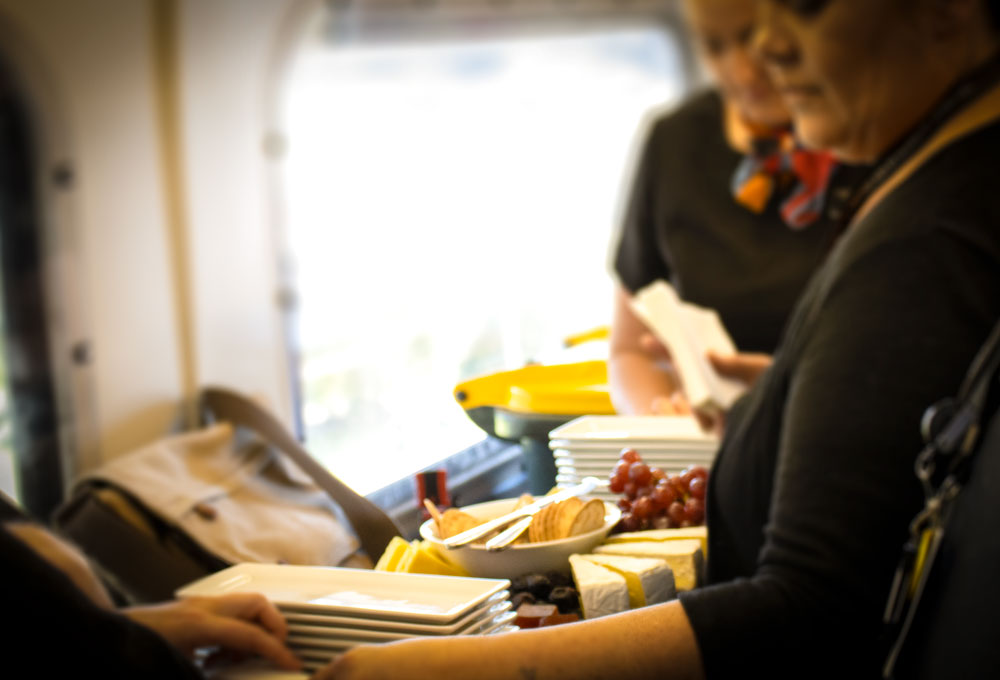 We're back in the kitchen!
After an incredibly successful test-run in the summer of 2020/21, our chefs are back in the kitchen designing a new dining experience which we hope to serving in 2023.
The new service will bigger and better, adding hot dishes to the delicious tasting menu inspired by West Coast and Canterbury flavours.
Re-engineering our food service
Our prototype dining experience was delivered in 2020 from an upgraded service carriage - known to us as an "AKS" (where "S" stands for service).
However, our prototype AKS carriage was very limiting. We couldn't produce hot food and the small preparation area curtailed our culinary capability.
We are now planning a dedicated food carriage - an AKF. While this is in its early days of development, we have completed the carriage design specification and we are excitedly planning what the new experience might look (and taste) like.
Stay updated with developments
We know there are many people who are very keen to get a taste of our Scenic Plus experience. It was incredibly well-received by passengers and the press, and we are still receiving many enquiries from people wishing to book.
If you are interested in following our work as it progresses and wish to be among the first aboard the new service, then please sign up for our newsletter and we'll keep you abreast of all our developments.
Fill in your details below and click submit if you wish to receive news about our Scenic Plus project:
Explore our Scenic Class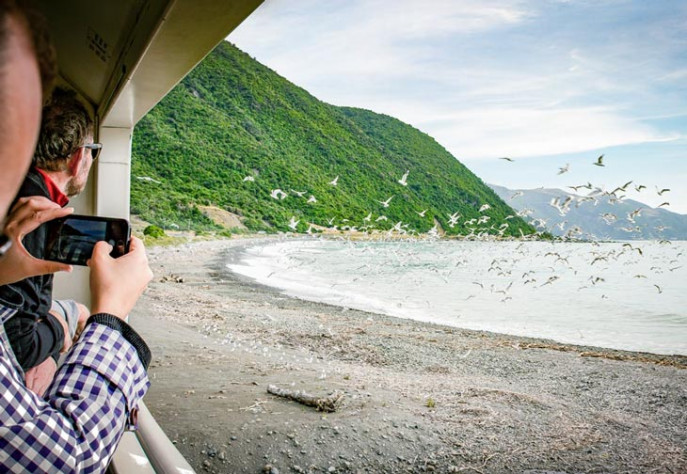 Breathe in the sea breeze
Experience the salty air and our beautiful coastlines from the Coastal Pacific Open-air Viewing Carriage
Explore outdoors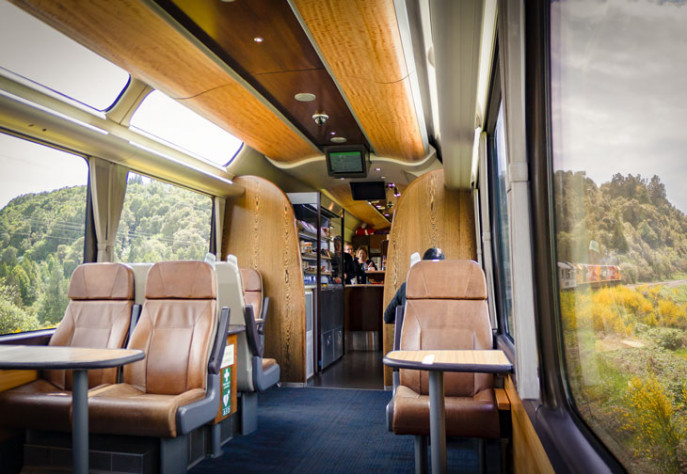 Take a break in our Cafe
Explore our Scenic Cafe, where you'll find hot and cold food and drinks to feast upon along with the views
Explore the Cafe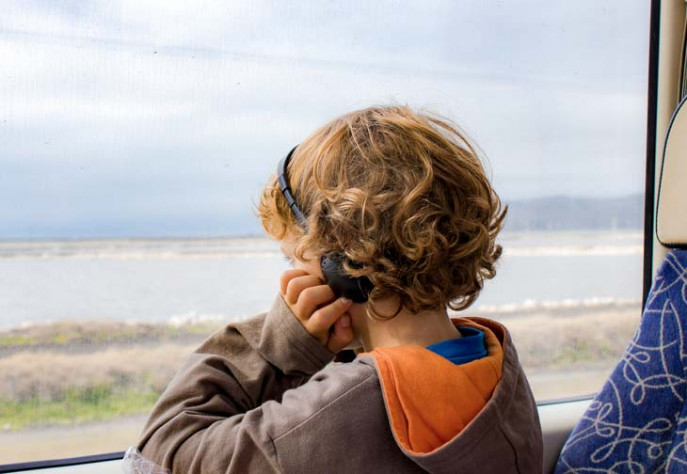 Follow the stories of our land
Connect with the histories and stories of New Zealand by tuning into our GPS triggered Audio Commentary
Learn more