Travel New Zealand by train
Discover the best of New Zealand's stunning scenery by train. From Auckland to Greymouth, our long distance passenger trains will take you where you want to go, and there is no better way to travel.
New Zealand travel at its finest
Climb aboard our scenic NZ trains and see the best of our beautiful New Zealand scenery from the comfort of your seat whilst travelling around our major cities and tourist destinations on New Zealand rail.
If you are familiar with famous Australian trains, such as The Ghan and Indian Pacific, or Canada's Rocky Mountaineer, or the great Orient Express, then our philosophy is similar. But this is New Zealand travel, and we like to keep things more understated and casual.
We let the scenery deliver the thrills, and our huge panoramic windows and Open-air Viewing carriages bring New Zealand's outstanding natural beauty to your seat. Meanwhile, the relaxed carriage atmosphere and local crew deliver that authentic, friendly, New Zealand charm.
Explore New Zealand's great outdoors
New Zealand is famous for its stunning natural beauty, as showcased by the epic Lord of the Rings and Hobbit trilogies. If you are visiting New Zealand from overseas, then you will probably want to admire as much of our incredible landscapes as you can.
At the heart of our carriages' design are our spacious reclined seats, panoramic windows, glass shelves and skylights. These details bathe our carriages in light and deliver an incredible view of New Zealand's epic landscapes. We even sacrificed seat numbers to create spaciousness and extra-wide viewing angles.
Our New Zealand trains are the perfect way to breathe in that inspiring beauty and our Open-air Viewing Carriages enable you to enjoy the great outdoors without lifting a finger. This incredible experience provides a unique way to explore New Zealand's great outdoors. Breathe in the mountain air and the scents of pine forest, get tanned in the sun and get wet in the rain!
Our Open-air Carriages also provide uninterrupted views of New Zealand's epic scenery, making them the perfect place to snap away and take home some amazing photos.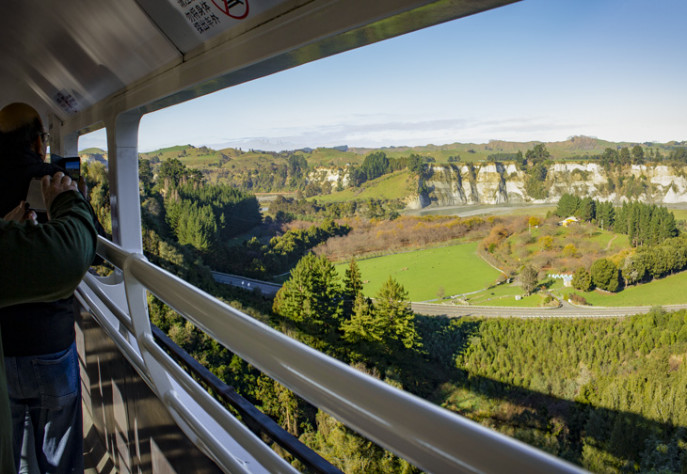 Enjoy the great outdoors
Step outside and witness first-hand NZ's famous scenery in our Northern Explorer Open-air Carriage
Explore outdoors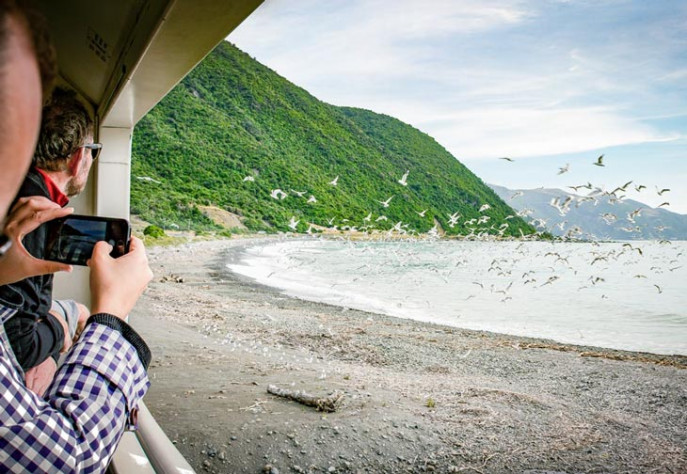 Breathe in the sea breeze
Experience the salty air and our beautiful coastlines from the Coastal Pacific Open-air Viewing Carriage
Explore outdoors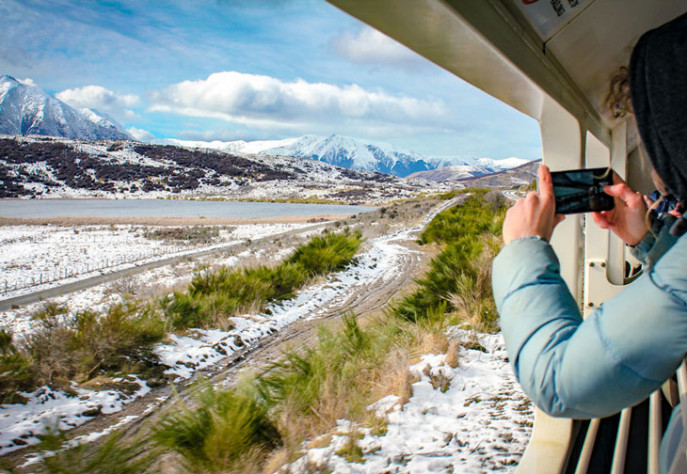 Explore the mountains
Become immersed in our epic mountain scenery by stepping out into our TranzAlpine Open-air Viewing Carriage
Explore outdoors
Internationally acclaimed tourism experience
With the New Zealand border opening soon, and a trans-Tasman bubble imminent, we are looking forward to international tourism returning to New Zealand. We are passionate about showcasing New Zealand, and we can't wait to welcome international visitors aboard.
Our New Zealand rail experiences bind together our national tourist destinations and our trains connect New Zealand's largest cities: Auckland, Wellington and Christchurch. Our TripAdvisor and Instagram pages certainly tell the story - passengers just love travelling on our NZ trains.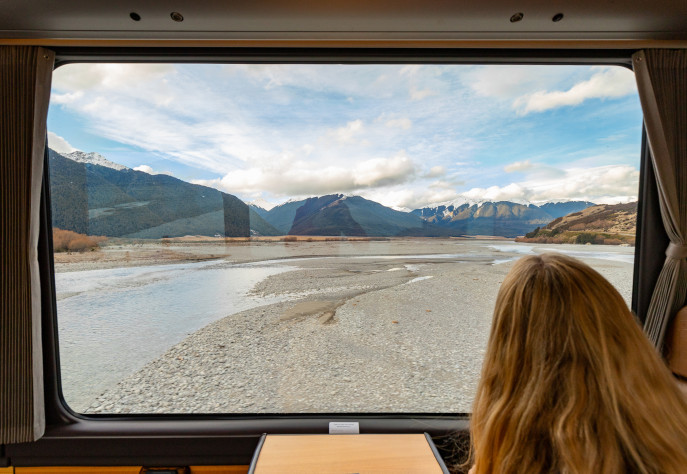 15 Instagrammable places
When it comes to 'gram-worthy places there's nowhere quite like New Zealand. The Great Journeys of New Zealand services are the perfect place to capture that holiday snap worth sharing.
Read article
Explore our New Zealand trains
New Zealand has three long-distance passenger trains: Northern Explorer, Coastal Pacific, and TranzAlpine. Each offers a unique experience of New Zealand's diverse scenery and landscapes.
Explore our trains to discover more: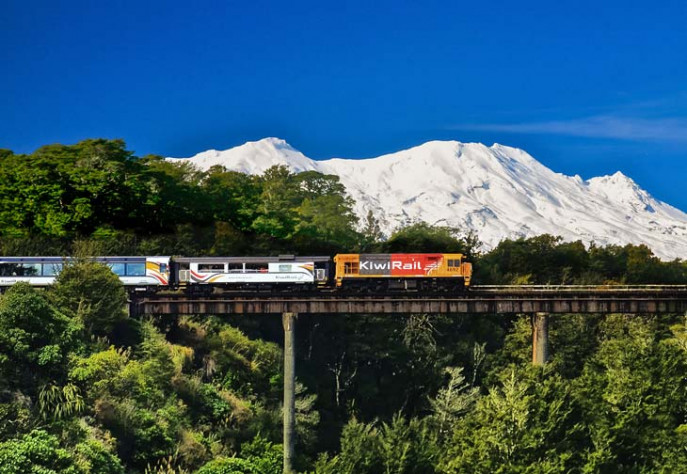 Northern Explorer
Experience the full spectrum of New Zealand scenery and culture, from fertile plains to volcanic peaks, from vibrant cities to rural farmsteads
Explore more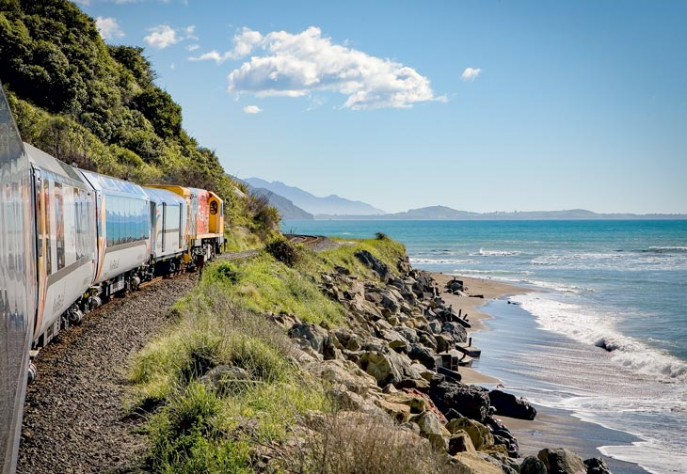 Coastal Pacific
Cruise the Pacific coastline on the Coastal Pacific, with soaring mountains, secret beaches, and gorgeous sea views
Find out more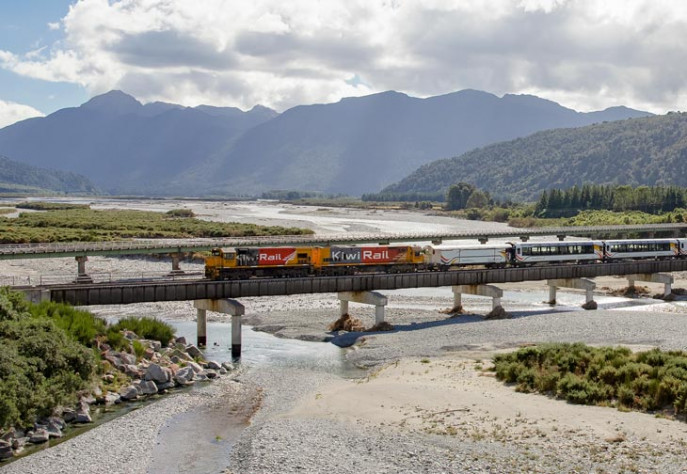 TranzAlpine
Experience the striking beauty of the Southern Alps, the ice-fed Waimakariri River, and our unique native beech forests
Find out more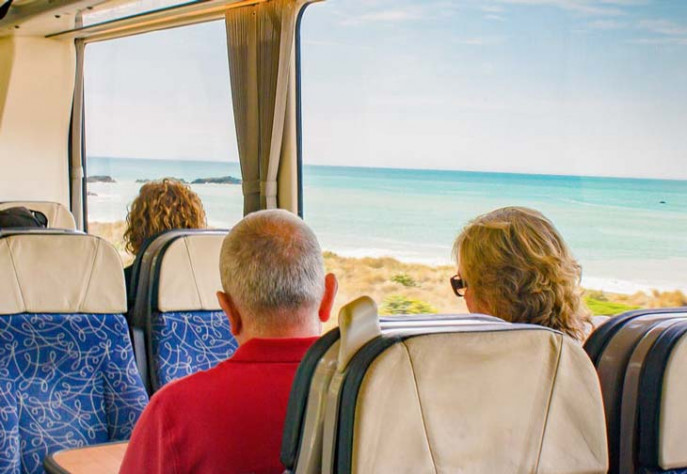 Explore our Scenic Class Carriages
Settle down for the journey of a lifetime, with huge panoramic windows and comfy reclined seating
Explore our carriages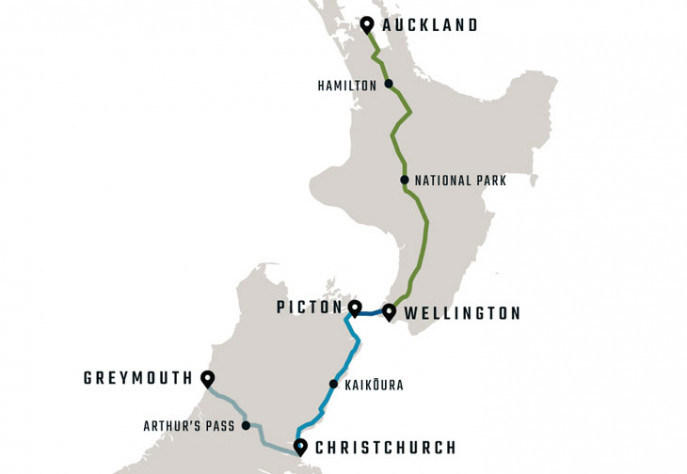 Our New Zealand rail network
Create your amazing New Zealand travel itinerary using our New Zealand rail map to connect together our top New Zealand destinations
Find out more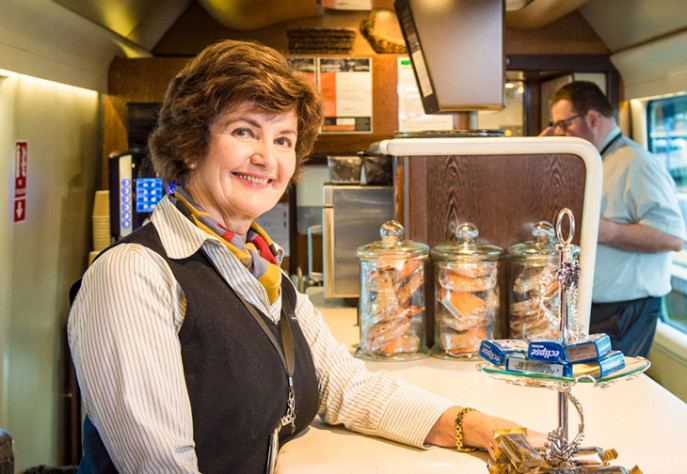 Take a break in our Cafe
Explore our Scenic Cafe, where you'll find hot and cold food and drinks to feast upon along with the views
Explore the Cafe